This blog tells about me and my work... Stories of photography, stories of people.
Girl Solo Travel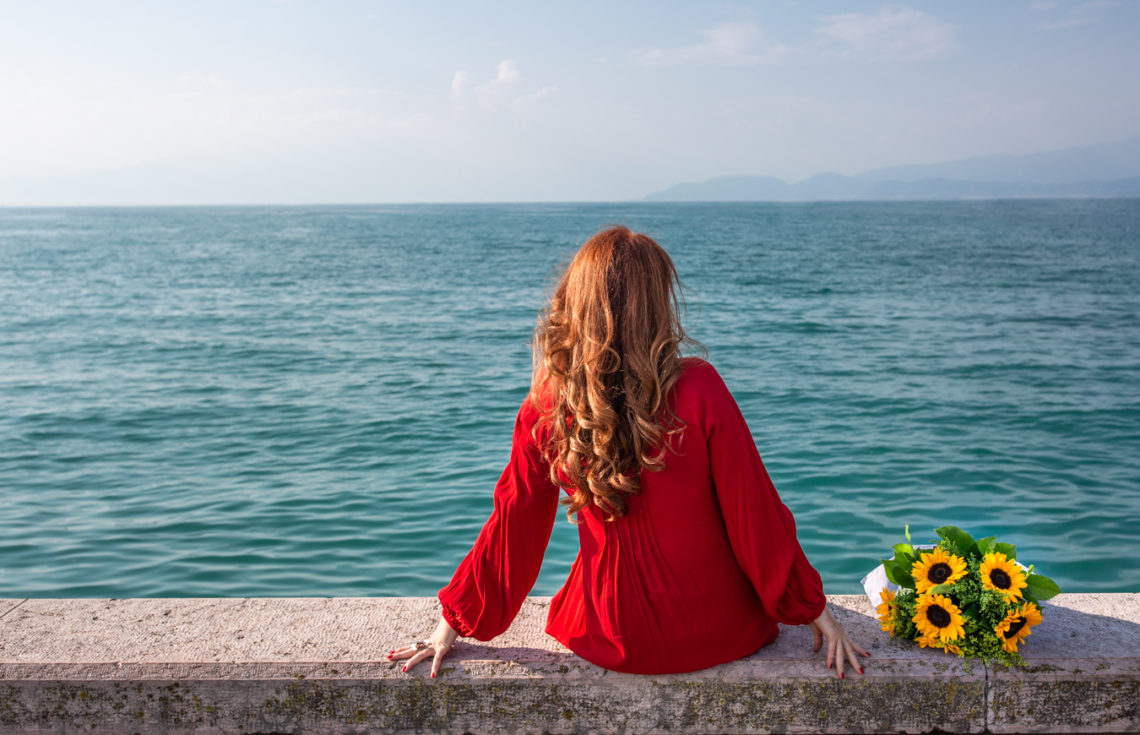 TRAVEL AND HOLIDAY PERSONAL PHOTOGRAPHER
Travel and holiday photographic services in Verona and Lake Garda
Personal portraits on vacation
You travel alone and the usual selfies are not enough, book a photographer for the holidays.
People who have never travelled alone often describe their first solo trip as an almost mystical experience.
Visiting a new environment unfiltered by the prejudices, tastes or preferences of a travel companion can be something intoxicating.
Travelling alone will be the liberating experience that will change yours live, you must try it at least once.
Real life begins at the end of your comfort zone.
A solo trip gives you the chance to completely indulge yourself.
Ok!
But now, let's talk about photography.
With a smartphone in our pocket we are all photographers, you can actually take beautiful travel photos, landscapes, views, you can photograph the people you meet, but who takes the photos of you?
Let's face it, solo photography, especially when it comes to self portraits, can be really difficult.
We often see those stunning photos of lone travelers living their experiences by hiking in the mountains or swimming in turquoise waters or strolling the streets of fairytale villages.
We all want photos like them.
No more embarrassing selfies!
Having beautiful photos that everyone will envy is simple.
Hire a vacation photographer and that's it.
This might once have seemed strange, but today, more and more travelers want beautiful photos of themselves in the places they are visiting.
This is why it has now become very common to book a travel photographer for hire in the country you visit.
Forget selfies and harassing strangers, your personal photographer will capture beautiful photos of your trip in a contemporary and authentic style and a few days later you will receive your professionally edited images online.
If your trip takes you to Verona, on the shores of Lake Garda, or on Monte Baldo and you want to have eternal memories, book now, I will be the personal photographer of your vacation.
Photographic services at lake garda, verona and valpolicella.
photo studio glpstudio photo and video tel. 3355234158
Do not miss the memories of your love story, engagement, romantic getaway, anniversary, honeymoon, birthday, honeymoon, bachelorette party, pre-wedding or your marriage proposal.
vacation photographer, wedding photographer, wedding photographer, engagement photographer, family photographer, couple photographer.
Gian Luigi Pasqualini wedding photographer, wedding photographer, civil union photographer, couple photographer, family photographer, pregnancy, portraits, same-sex, lgbt.
glpstudio photographic services in gardaland, bardolino, lazise, ​​peschiera del garda, sirmione, garda, torri del benaco, desenzano, salò, riva del garda, torbole, malcesine, verona, brescia, mantua, trento.