This blog tells about me and my work... Stories of photography, stories of people.
WEDDING PHOTOGRAPHER IN BARDOLINO ON LAKE GARDA AND VERONA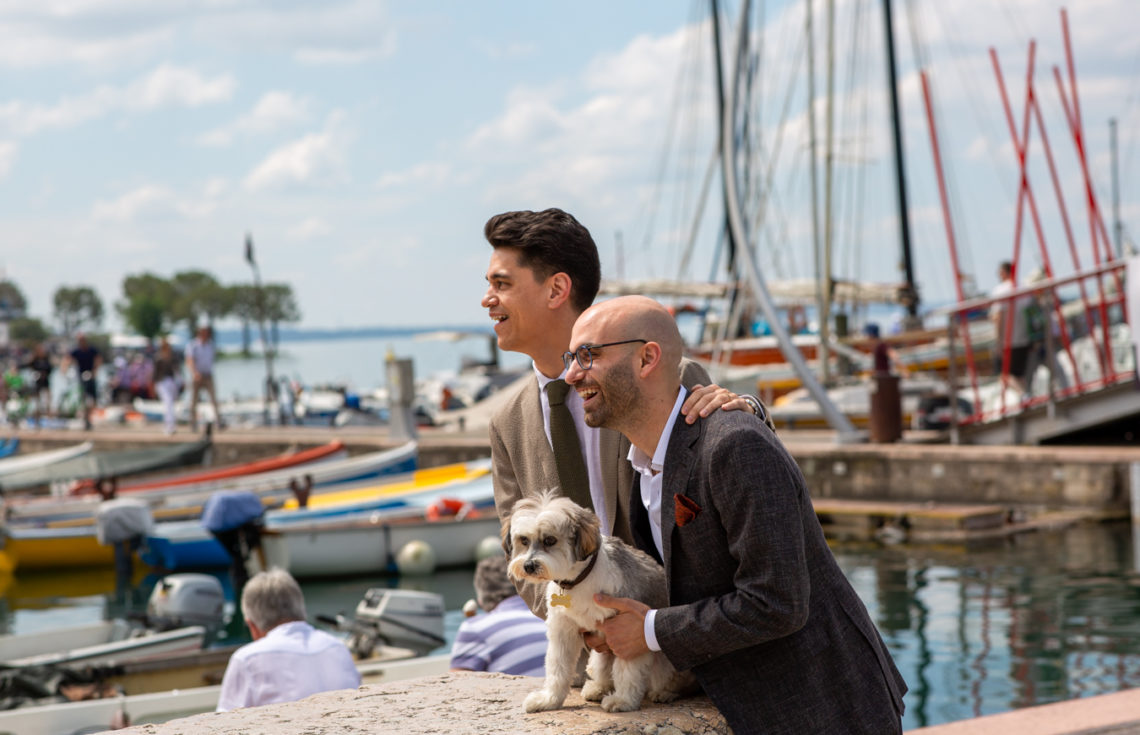 WEDDINGS PHOTOGRAPHER IN BARDOLINO AT LAKE GARDA
Love speaks a universal language!
Wedding photoshoot in Bardolino on Lake Garda
Some loves make huge rounds and then return … to Bardolino!
Igor was born in this beautiful town on Lake Garda, but it is in Beirut that he meets Dean.
Dean is there for work, but he comes from Canada…and what language do they speak to each other?!
The language of love, of course! They travel a lot for work, always with Pipa, the little dog that is present today too and is witness of their union.
Do you think you've met them before?
That's right…we left them in Via Pozzo dell'Amore in Affi on the occasion of their engagement photo shoot.
It is a great privilege for me to follow the same people through these important stages.
It is as if my camera were a door: a door through which I enter new worlds and new stories.
Stories that I don't just look at as a film, but stories of which I become a narrator.

Are you living important moment?
Do you want a photographer who can narrate your emotions?
Don't hesitate to contact me!
Photographs are the best gift you can give to yourself and to those who love you!
GIAN LUIGI PASQUALINI WEDDINGS PHOTOGRAPHER, WEDDING PHOTOGRAPHER, CIVIL UNIONS PHOTOGRAPHER, COUPLE PHOTOGRAPHER, FAMILY PHOTOGRAPHER,
GLPSTUDIO PHOTOGRAPHIC SERVICES SAME-SEX, LGBT, LGBTQ, LGBTQ
BARDOLINO, LAZISE, GARDA, PESCHIERA DEL GARDA, SIRMIONE, RIVA DEL GARDA, TORBOLE, MALCESINE, TORRI DEL BENACO, DESENZANO, SALÒ, VERONA, BRESCIA, MANTOVA, TRENTO